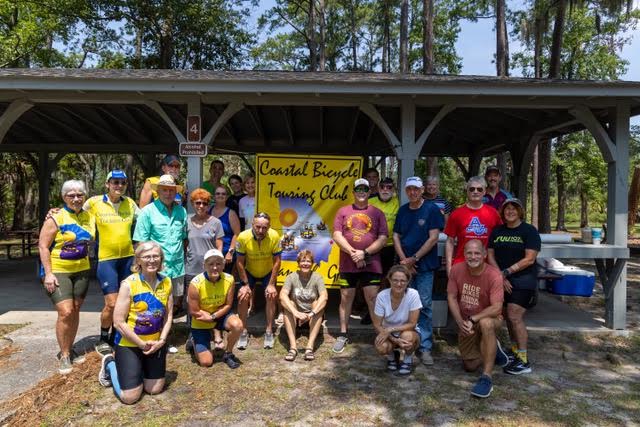 The Coastal Bicycle Touring Club (CBTC) consists of 78+ cyclists based in or near Savannah, GA.  The club was established in 1981 following the first Bicycle Ride Across Georgia (BRAG) and seeks to provide opportunities for riders of all levels to take part in group cycling.  The CBTC partners with other Savannah and Coastal Empire ride clubs/organizations to promote safe riding throughout the region.
Saturday rides are typically 25-40 miles in length and take place in Savannah or nearby communities. Ride speeds vary between 12 and 20+ mph, depending upon individual riders.  It is a good idea to notify the ride leader if you intend to participate so that he/she can ensure there are sufficient numbers in each speed group.
All riders should wear helmets and bring fluids.  It is recommended that riders also bring a spare tube and equipment for changing a tire.  (You may also want to bring money for a post-ride meal?)
Not a member?  Not a problem. Try us out – we would love to meet you!  Check out our Ride Information Schedule to find out where and when we will be riding.
https://www.facebook.com/CoastalBicycleTouringClub/
Other links of interest:
Explore Georgia Cycling
Map My Ride